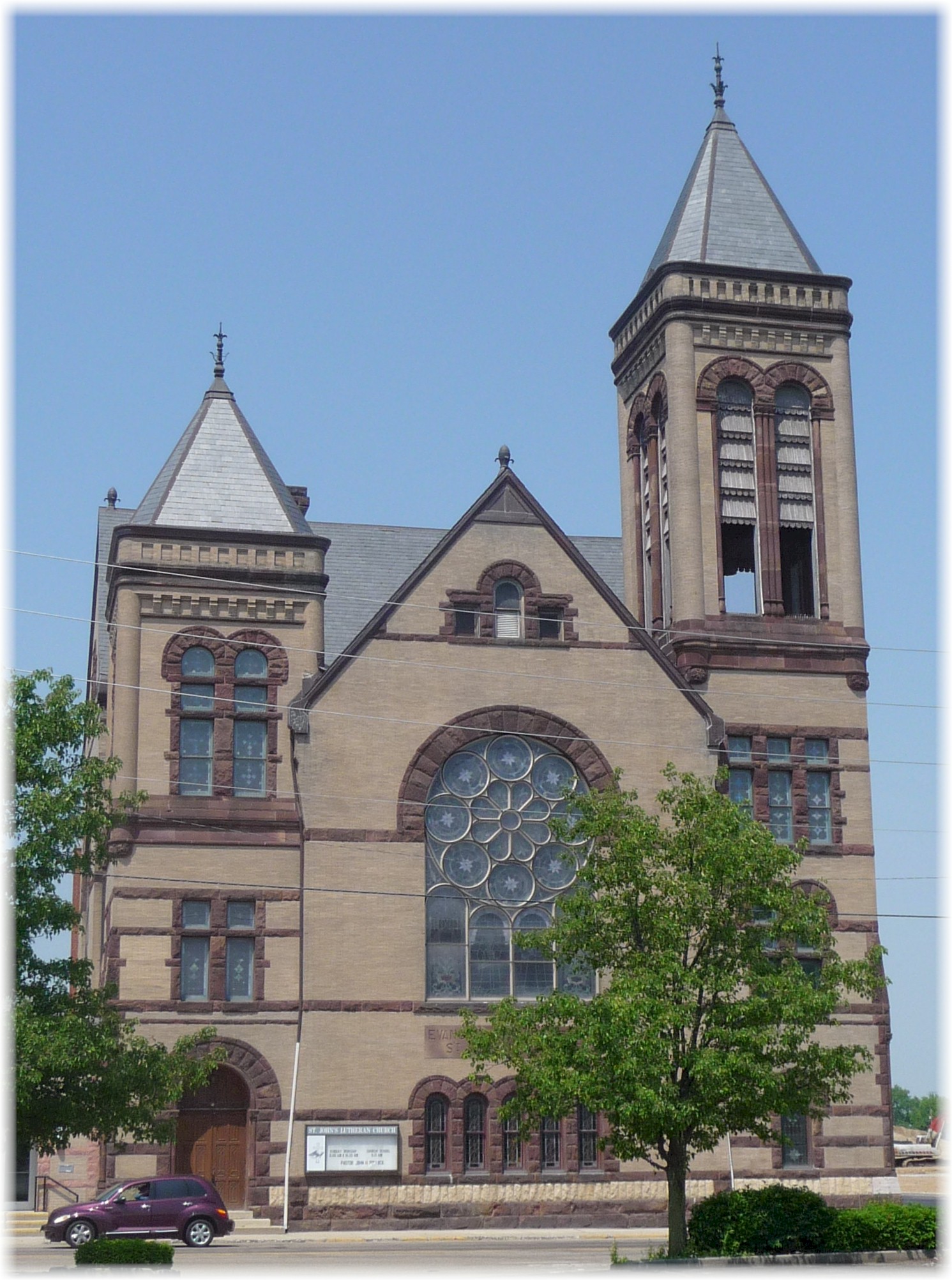 St. John's Evangelical Lutheran Church is a historic Lutheran church in downtown Springfield, Ohio. Founded as a German-speaking parish in Springfield's early days, it grew rapidly during its first few decades, and its present large church building was constructed in the 1890s under the direction of one of Springfield's leading architects. The congregation remains in the landmark church building, which has been named a historic site.
Springfield's First Lutheran congregation was organized in May 1841, and a separate group of German Lutherans began meeting soon afterward. After a period of worshipping in the county courthouse and in various rented properties, the group was formally organized in 1845 with a charter membership of seventy-five. A number of short-tenured ministers served the congregation, with six in succession over forty years, but by the 1880s the congregation's roll had approximately four hundred names, and its property was valued at $20,000. As the congregation continued to grow, the present church building was erected; the cornerstone was laid on November 3, 1895, and the finished building was consecrated on April 26, 1897. By 1908, the church property was valued at $50,000, and the membership had grown from four hundred individuals to four hundred and fifty families. This growth was accompanied by linguistic change: many members still worshipped in German, but English services had also begun by this time, facilitated by a minister who was fluent in both languages.
Traditional Lutheran Church with traditional worship. Offer a thrift store, food pantry, and Friday lunch for homeless, working poor and anyone who wishes to have a hot lunch on Friday from 12:00-1:00 pm.